How to Sell a Boat on eBay (Step by Step Guide)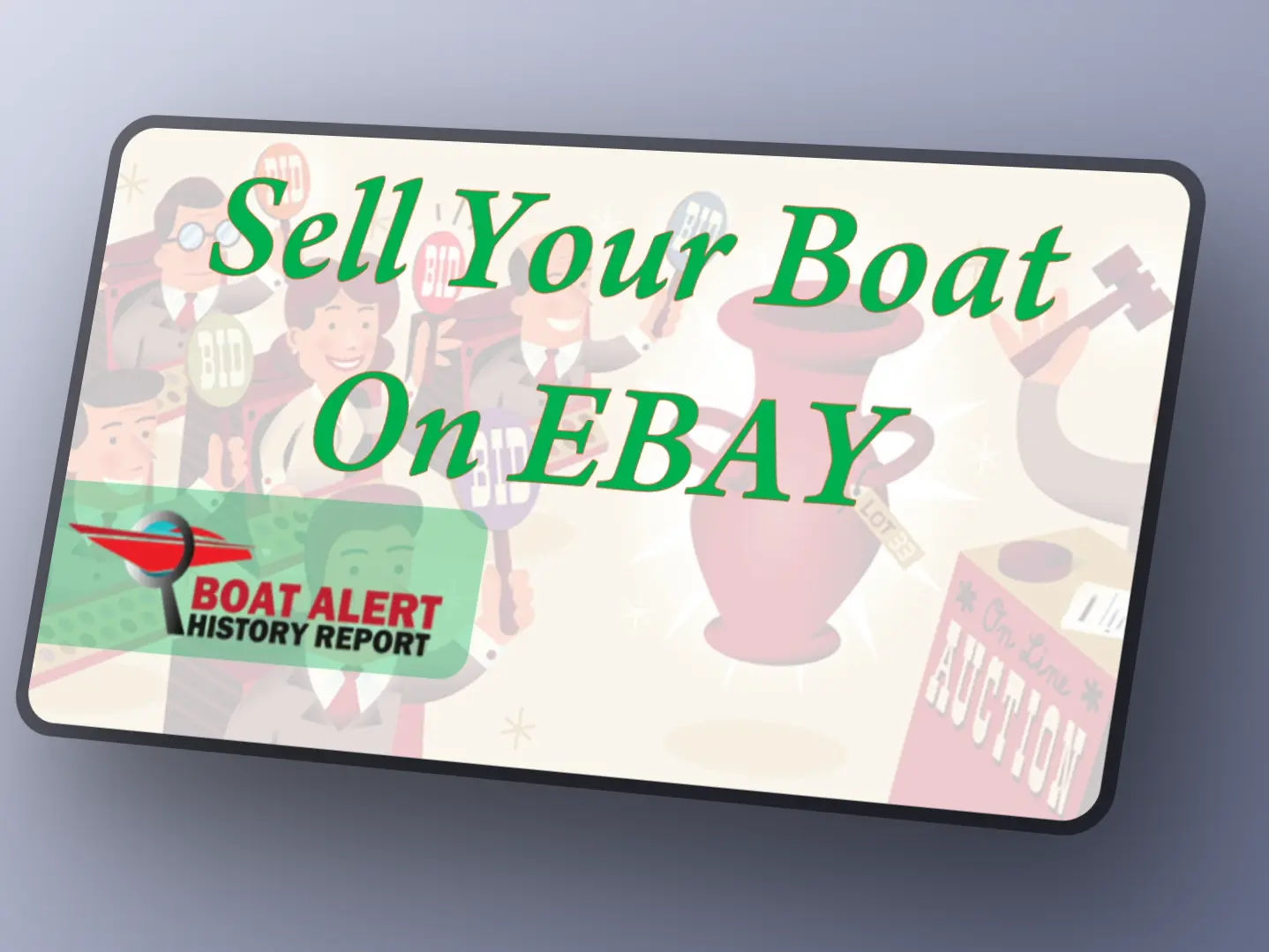 Are you thinking about selling your boat on eBay? If you plan to sell it privately, you may wonder which platform to choose and where to start.
In this step by step guide, we talk about how to sell your boat on eBay.com, an online marketplace where people can discover, buy and sell a range of products. You don't need to be an expert in selling your boat on eBay; you just have to know the basic steps and a few dos and don'ts to stay safe.
Why sell your Boat on eBay?
We've all heard of eBay. It was one of the first companies to create a platform for buyers and sellers to come together and engage in online transactions, advertising, and auctions. It was there before Amazon and thus can give you good exposure !
With over 135 million users, it remains one of the most sought-after marketplaces even today.
In essence, eBay works when a seller lists an item, adds a description and photos, and then chooses a price & reserve and shipping option. Buyers can either bid on the listed item or simply "Buy it Now." When a deal is finalized, buyers can make payment through several options, and upon receiving the payment, the seller ships the item. Listed below are some of the advantages of selling your boat on eBay:
A very simple signup process for beginners, which requires only email registration for a seller account.
No competition from the marketplace. Since eBay is a complete third-party marketplace with no interference in the sale of products, you don't have to worry about following the competition.
Generate more income from the sale. The auction-style listing allows you to generate higher revenues from a product than the fixed-price listing.
No limitations. eBay is not limited by common regulations generally found in the marketplace, such as having a maximum selling price or selling a fixed quantity. You can sell small boats, middle-sized yachts, and big vessels. As long as you are not selling something illegal, you're good to go.
They sell boats on the platform under a dedicated category. Even sailboats!
Serious boat buyers unlike Craigslist.
With 135 million members worldwide, you have access to a wide audience, thus allowing your item to attain maximum visibility.
How to Sell a Yacht/Vessel on eBay?
Before selling your vessel on eBay.com, you need to set up or log in to your account. If you plan to sell as an official business, eBay offers you the option to create a business account. Make sure you have your basic information ready, including payment information (for seller fees), email, and address.
eBay Auction vs. Buy it Now (BIN)
Nowadays, you can list an item through an eBay auction for 7 days and sell it to the highest bidder. Or you can set a fixed price using the "Buy it Now" option (also called BIN). This means you put a price and ship the item the minute an order is confirmed. In the case of boats, eBay does not offer a shipping method. Generally, the buyer will be responsible for arranging the shipping. If you are selling the boat locally, the buyer can pick up the watercraft on their own. However, if the boat needs to be delivered out of state, the buyer will have to make the necessary arrangements.
Keep in mind that only rare and high-demand items do well with an auction, so if your vessel is a rare find, you can consider selling it through an eBay auction. Otherwise, you are better off selling your boat as a "BIN" for your desired price.
Step 1: Fill out the Boat's Listing Details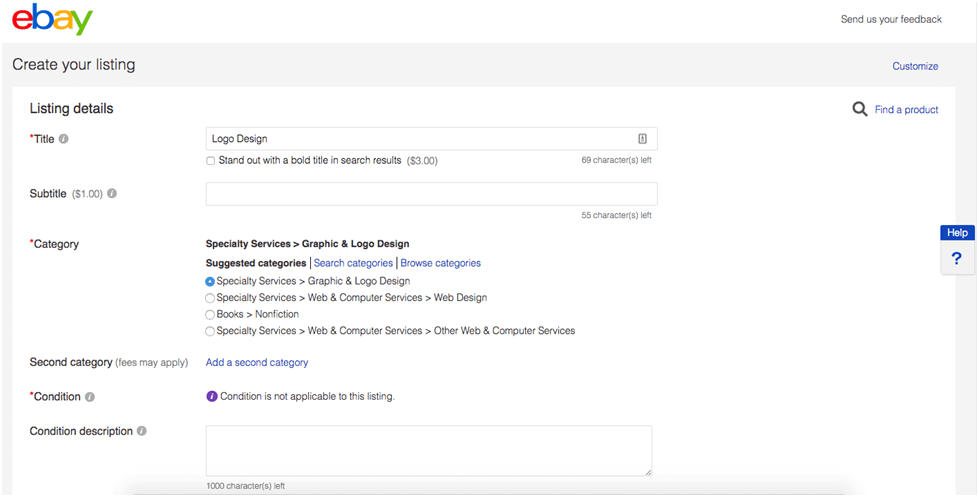 Before you can create a listing for your boat, gather all the important information related to it. This can include details such as its year, make and model, current condition, length, hull material, use (saltwater or freshwater), engine details (make, model, engine type, fuel type), and any additional features that your boat has (for example, custom seats or upgraded marine electronics).
Fill out the listing details and add an eye-catching title, a comprehensive and honest description, and photos to give the buyer a clearer idea of what you are selling. Include a Boat-Alert.com Report!
Step 2: Choose between Auction-style and Fixed-price Selling and Add Other Details

The next step is to select which type of selling you want to use on eBay: fixed price or auction. Additionally, choose the duration of the ad, specify the selling price, and select the method (s) of payment you will accept.
Step 3: Double-check and Publish
Lastly, confirm the location of your product, go through all the details, and when your ad is ready to go, click "List Item" to publish it.
Have someone look at your listing from another computer and a mobile phone to get another perspective!
Consider how the seller and buyer will agree on boat shipping and pickup transportation options. If you do ship the boat let the buyer take care of shipping as this will release you of any liability after it's gone. Some people decide to meet half-way with a certified check.
How do I accept payment on eBay?
You can accept payment on eBay through various options, including checks, money orders, or cash on pickup. You cannot ask buyers to use a payment method not included in your boat listing or allowed on eBay.
How much does it cost? Is it free to sell a boat on eBay?
Listing Insertion fees: Boats fall within the motor vehicle listings on eBay. The exact amount you pay will depend on the listing package you choose –Basic ($19), Plus ($49), or Premium ($79). A deposit processing fee of 2.8% is also charged if you list the boat with a deposit requirement. The amount is deducted when the boat is sold, and the buyer pays the deposit at checkout. For more details regarding motor vehicle fees, click here.
Some ways you can avoid eBay fees include:
Signing up for the right store subscription
Avoiding unnecessary upgrades
Following up on unpaid sales
Following the general rules carefully
Tips to sell your Boat Fast on eBay
Set a competitive price. If you are not sure what price to set on your boat, get it appraised through an online calculator or with the help of a boating professional. This will prevent you from charging too much or too little on the boat's sales value.
Don't include multiple font styles and colors since it becomes unreadable on mobile devices.
Try an eBay-promoted listings campaign to help your boat stand out among a sea of listings. Plus, you only pay when your item sells.
Use 3 to 5 specific keywords to attract views. Spread them throughout your description, page title, image alt tags, page title, etc. Avoid keyword stuffing or using irrelevant words; it makes a customer lose interest and violates eBay's policy.
Add a vessel history report from boat-alert.com website with your listing to show the HIN is valid and the boat has no flaws or a questionable past. This gives buyers more confidence in finalizing the deal with you.
choose the right category to list your boat
eBay Category by Boat Type
Description
Fishing Boats
Boats designed for fishing, with features such as fishing rod holders, live wells, and fish finders.
Powerboats & Motorboats
Boats powered by engines, typically used for cruising, watersports, or fishing.
Sailboats
Boats that use wind power to sail, popular for cruising, racing, and leisurely sailing.
Other Boats and PWCIncludes boats and personal watercraft (PWC) such as jet skis, kayaks, and canoes.
Project Boat
Boats that require work and renovation, popular for DIY enthusiasts and those looking for a bargain.
Table: Ebay boat listings categories (Boat Type)
How do you write a receipt when selling a boat on eBay?
Instead of a basic receipt, you should use a bill of sale when selling a boat on eBay and get it notarized. A bill of sale is a legal document showing an asset's transfer from one party to another. You will need it to register/title your vessel. When writing this document, make sure to include the following details:
The names of the seller and buyer
Mailing addresses of the buyer and seller
The total sale price of the boat
Description of the boat (make and model, HIN)
The date when the sale will finalize
Security deposit amount, if applicable
The signatures of the buyer and seller
Date of signature
Can I get scammed selling a vessel on eBay.com?
You can easily get scammed when selling a boat on eBay if you are not careful enough. Before listing the boat, go through these guidelines, and follow the tips below. Most people find it safe to sell boats on ebay.
Avoid buyers who try to arrange a payment method that doesn't fall under eBay's list of authorized payment options. eBay cannot track and follow up on deals made outside the platform.
If you are accepting a check, wait until it clears. Opt for bank-to-bank transactions or wire transfers, and avoid cash payments.
Trust your gut feeling. If a buyer is acting odd, you are probably better off keeping your distance. A buyer who is too hasty about finalizing the deal is usually a red flag, so tread lightly.
Taxes may apply even when it is a private sale
When selling a boat privately through eBay, ensure you know your state's tax requirements. If you profit from the sale, the excess amount may be subjected to 'capital gains tax'. Reach out to the boat registration department or a tax specialist to be sure.
Cons of selling a boat privately on eBay
The selling fees and commission are higher compared to other online sales platforms
If you choose auction selling, you must constantly monitor the items and reactivate them if they expire without receiving bids.
Options for personalizing product listings are limited to eBay templates.
Alternatives to eBay Auctions to advertise your boat
Listed below are some alternatives to eBay you can consider reading more about in our blog:
Conclusion
In this article, we talked about how to sell a boat on eBay. We also mentioned some tips to help you sell your boat fast while avoiding common scams against seller on eBay. Incorporating a vessel history report by Boat-Alert.com can increase the legitimacy of your listing and help the sale materialize faster.
#ebay #sell #boat #FSBO #SellBoatonEBay #eBayBoatSale #BoatClassifiedEbay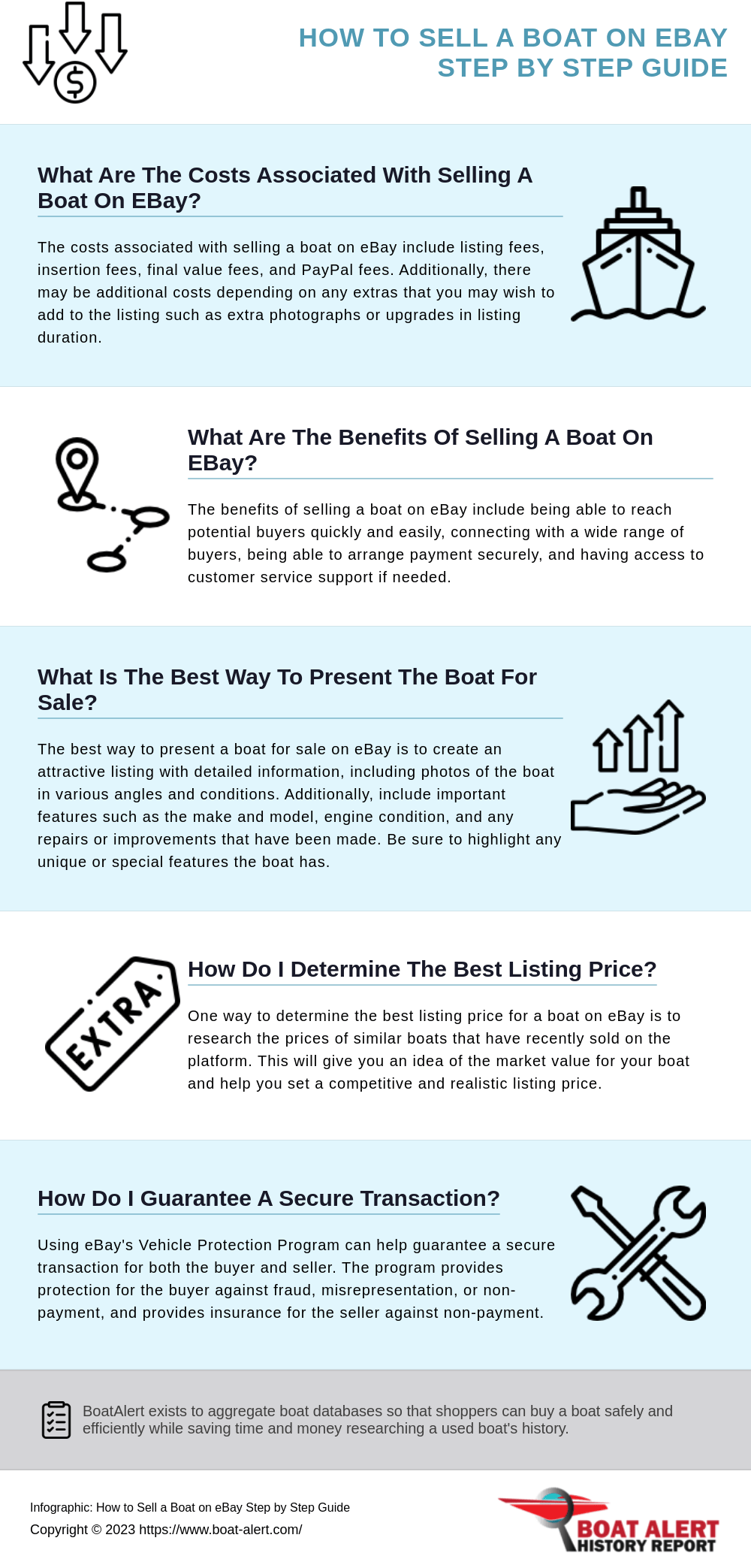 Categories:
To learn more about Boat-Alert.com History Reports for used boats and lookup hull ID boat ownership visit: www.Boat-Alert.com
About Boat-Alert.com®
Boat Alert History Reports© exists to aggregate boat databases so that shoppers can search and buy a used boat safely while saving time and money researching a used boat's history. We began in 2015 and constantly adding more boat hull id number lookup data for USA and Canada to ensure that your boat has a clean history. We are happy to offer a 60-day money back guarantee and proud to have served more than 15,000 customers with their boat HIN Search History needs. hull check ©. Two percent of all proceeds go to charity. We value fair treatment of employees, customer satisfaction, having the most databases possible, and fast customer service at the core of our brand. View our
LinkTree
.