Choosing to go private or with Boat Brokers & Boat Dealers when Selling
Selling your boat
When you feel that the time has come to say goodbye to your vessel you may consider, like many others, to handle the sale on your own. Before going this route we wanted to make sure you are well informed and fully educated regarding your options.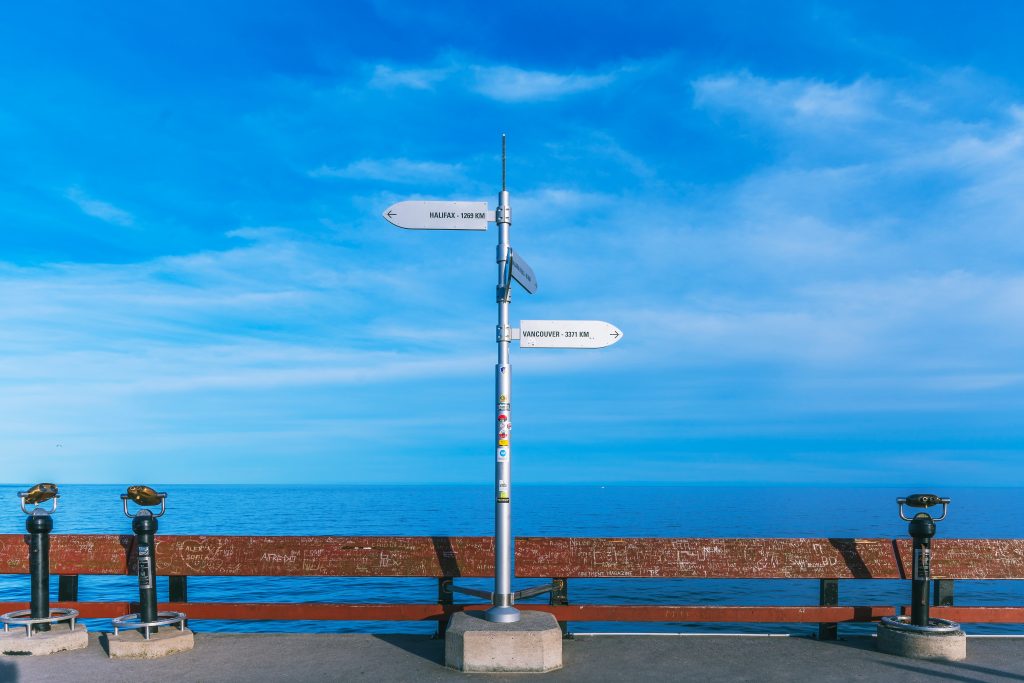 –BOATS FOR SALE BY Private OWNER
For Sale By Owner on Craigslist is something that has increased in popularity over the last few years. For tips on how to sell faster see our other article: 20 Ways to Sell your boat faster on Craigslist. Below we list some pros and cons to this approach:
Pros:
More money in your pocket and no commissions and fees
Sold quickly and with fewer people involved (but not always)
You know the boat the most and can give the best info
Fun and satisfying process when done right
You have full control of the process
Cons:
Very time consuming
Requires that you learn the used boat market
You have to do the paperwork that is involved in the sale
You will need to learn all about the processes like the sea-trials and marine surveys
[listen to this article on SoundCloud]
–BOAT BROKERS
With a broker you will have to pay a ten percent commission but they will take care of everything so it can be a hands-off process for you. A broker will take care of showings, sea trials. They do the listing ad and all the way to closing the deal. Thus, a professional broker earns their commission fee in exchange for handling the the used boat selling details on your behalf. Other advantages include that they could fetch you a higher selling price since they are motivated by a percentage. Maybe the broker specializes in your type of boat. They will do all the talking with the surveyors.
Consider that a broker will not be interested to sell a small boat but that their expertise will come in handy for large boats that involve federal boat documentation and boat title abstracts.
–BOAT DEALERS
Some dealers are certified. With a boat dealer you have two options. The first and obvious one is trade-in but you can also reach out for help with advertising your used boat. Your local boat dealer may also be willing to help you sell your used boat and can probably list it on their popular website along with a Boat Alert history report or boatfax report. Consider that a dealer's location might be located in a high traffic area so you can check how much they charge to store your boat on their site with a large for-sale sign and show it in their own advertising and flyers so they could act like a broker in that sense but not make money off the sale of the used boat. What is in it for them? Perhaps you can buy your next boat from that boat dealership.
On the other hand, you can go with a trade-in. This comes with a hidden tax saving! Your new boat will be sold to you at a lower price (full cost minus trade in value). This is the method of choice if you want a quick sale and don't mind losing out on potential income from selling privately.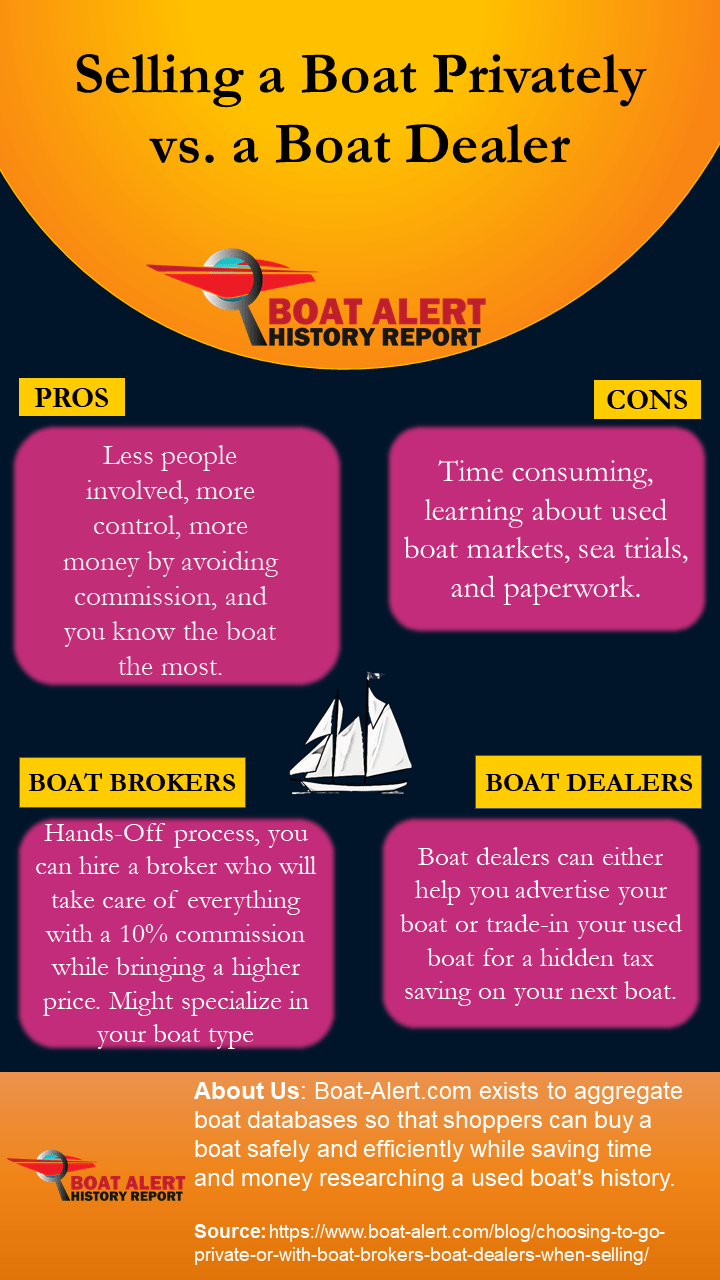 Finally, make sure you have everything in writing including any agreements with dealers and brokers.
Categories:
To learn more about Boat-Alert.com History Reports for used boats and boat fax history report for HIN visit: www.Boat-Alert.com
About Boat-Alert.com®
Boat Alert History Reports© exists to aggregate boat databases so that shoppers can search and buy a used boat safely while saving time and money researching a used boat's history. We began in 2015 and constantly adding more find a boat registration search service data for USA and Canada to ensure that your boat has a clean history. We are happy to offer a 60-day money back guarantee and proud to have served more than 15,000 customers with their boat HIN Search History needs. free boat history check website ©. Two percent of all proceeds go to charity. We value fair treatment of employees, customer satisfaction, having the most databases possible, and fast customer service at the core of our brand. View our
LinkTree
.