This is how you do a pre-purchase boat survey
When buying or selling a boat you will need to go through many steps. We cover some of those on the Boat-Alert blog. One such step requires a Survey. When choosing a Marine Surveyor, plan to understand the surveyors themselves, and thus the big choice of boat surveys they're doing – noting the importance of matching the surveyor to the precise boat. Now, let's look specifically at pre-purchase surveys, and therefore understand it from the perspective of a buyer or a seller.

What is a Boat survey?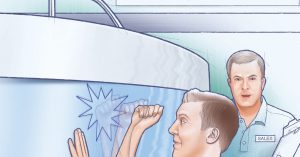 The pre-purchase boat survey can make or break a deal, so it is in everyone's interest to understand what is going on.
Say you've found the right boat and made a suggestion contingent upon a survey and you already looked up the HIN Report at boat-alert.com; Or you're selling your boat and eventually found a buyer at the right price. Now you will be dreading the survey. No matter which side of the negotiation you're on, it helps to understand the overall situation.
MARINE SURVEYOR'S PERSPECTIVE
Book to read about Surveying Yachts and Small Craft: https://ebay.us/CGOCTv (alternate link: https://ebay.us/vI5L0F)
For the surveyor, it can be tough because of the parties involved and the pending sale. Be understanding. The surveyor is hired by, and works for, the buyer. But the broker and owner have an interest in getting the transaction to succeed and get paid for the used boat sale. Furthermore, the broker might refer clients to the surveyor every so often, and thus the vendor might be a possible customer for the surveyor when he or she buys their next boat. All of this looks like a conflict of interest brewing and abuses can happen (especially if a broker asking buyers to hire a specific surveyor). The Society of Accredited Marine Surveyors (SAMS) and National Association of Marine Surveyors (NAMS) organizations are cognizant of this, and both have clear codes of ethics established for their members to follow.
The Process of a Marine Survey
Fortunately for all, there is a transparent path forward; every boat comes with a checklist and it's a surveyor's job to define what's in this list as objectively as possible. It's not the surveyor's role to tell the customer whether or to not buy, and overemphasizing minor problems could mislead the customer; The same be be true when ignoring problems. Experienced brokers know, too, that they don't want to sell a ship that has problems. They need to discover these problems if they are not already known in the Boat-Alert history check. They want the new owner to be pleased with the pre-owned boat because a happy owner is more likely to become a repeat customer. Remember, Boat owners are rarely surprised by survey findings – generally, they know their boat better than anyone.
There are some checks and balances in the process. For example, the survey report will be going to the insurance company as well so the marine surveyor cannot exaggerate problems to help the buyer bring the price down.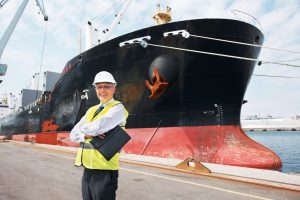 MARINE SURVEY GUIDELINES for Boats
There are guidelines utilized within the survey that help with many of the judgment calls; the surveyor is not just performing on his or her opinions. First and foremost is that the Code of Federal Regulation (CFRs), often mentioned as "Coast Guard regulations." These cover minimal requirements for safety equipment, navigation lights, sanitation, engine, fuel and electrical systems on gasoline-powered boats. Diesel-powered boats are free from the mechanical and electrical regulations.
Close behind the CFRs are the American Boat and Yacht Council (ABYC) Standards, which are "recommendations" rather than regulations, but can carry significant weight if a problem lands in court. The standards are extensive (in book form they weigh four and a half pounds), which they cover almost everything on a ship except the essential design and construction. Fortunately, since the standards are so complete, many of the sections won't apply to your boat. But most systems a surveyor sees on a ship will have some relevant recommendations from ABYC.
Additional standards that surveyors cite come from the National Fire Protection Agency (NFPA), and in some specific cases, the surveyor might use other sources. As an example, it's getting to be appropriate for a surveyor to gauge the lifelines on a racing sailboat supported the Offshore Special Regulations, which set rules for offshore sailboat racing.
Are there still judgment calls? Certainly. The standards can't help evaluate the importance of elevated moisture readings during a deck, or the extent of wear and tear in belts or hoses. and thus the toughest calls arise when a surveyor is faced with a system on an older model boat that doesn't meet standards for boats built today. Is it wrong? Is it inherently dangerous? The answers nearly always seem to start out with, "It all depends…"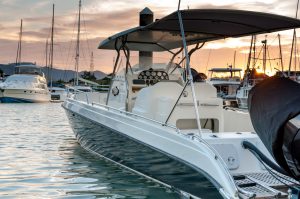 THE SCOPE OF A PRE-PURCHASE SURVEY
While a client is free to make any arrangements with a surveyor acting as his consultant, people have created a "normal" pre-purchase "condition and value" survey. It's an inspection of the boat to ascertain its condition, check its systems for basic operation and adherence to applicable regulations and standards, look for any warning signs which can recommend a follow-on inspection by a specialist, and determine its overall value.
The key point is that the survey could also be a limited inspection. Generally, the surveyor won't disassemble permanent parts of the boat to access areas they can't see, so some areas won't be inspected. And it's a snapshot of the boat at that specific moment – there's no guarantee that an electrical component that powered up during the survey won't suddenly reach the end of its life in the coming weeks.
The classic survey routine for a ship:
This all starts with an inspection on its hull and bottom cleaning within mid day; then a hull inspection once the boat dries, re-launching and a quick sea trial, followed by any more inspections needed. Also, while the routine above could even be perfect for a powerboat within the water on a sunny day, it often must be done in other weather, the yard's schedule, and other variables. If it's December up north and thus the boat is stored ashore for the season, you would have to do your best and then save the sea trial until the spring.
Diesel engine boat survey
Especially on large inboard boats with expensive engines, an engine survey could also be worth while. Another variable is that the surveyor may suggest including an engine surveyor within the deal. This is often especially common (and wise) on larger powerboats where the engine(s) make up a large portion of a boat's value. And on sailboats, some surveyors are willing to travel up masts for rigging inspections if the client wishes, but that adds time and expenses.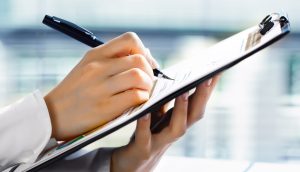 THE REPORT
The report your surveyor will provide can contain:
Descriptions of the boat and each system onboard.
Findings and proposals, divided into levels of importance.
A statement of the boat's overall condition.
Fair market and replacement values for the boat, supported by comparable sales or industry data.
Remember that you can look up the boat's value on hindecoder.com
The report will discuss the condition of the components on the boat, and will state whether the boat is "fit for its intended use," but won't (and should not) say whether the boat is "seaworthy." The concept of being "seaworthy" includes the quality of the crew and its preparations in regard to a specific voyage being attempted, so it's well outside the scope of a pre-purchase survey.
What is the cost of a Marine Survey?
This is the toughest question of all. Some surveyors use a flat rate depending on the length of the vessel, while others use an hourly rate. Either way, a pre-purchase survey will cost somewhere about $22 per foot, but it'll be higher on large and complicated (or older) boats. Remember, boats get large quickly.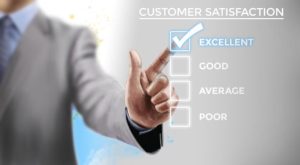 GETTING the foremost OUT OF A SURVEY
Follow these tips to get the most out your survey: Let the surveyor assess any red flags for you: moisture, blisters, and engine mounts. If there's some deficiency which may absolutely disqualify the boat in your mind, let the surveyor know to ascertain that first. Surveys sometimes end abruptly, and it's common for the surveyor and client to agree on some partial payment if an apparent defect convinces the customer that there's no need to continue.
Make sure to be there physically so the surveyor can show you their findings face to face and be helpful by moving things out of the way.
Write down your questions so you won't distract the surveyor during the work.
Sellers have to start their preparation long before the survey. Keep a log with all invoices for maintenance and repair work performed on the boat throughout its life. It's impressive for a surveyor when they see everything is in order for the maintenance and documentation. Be careful about doing work on the boat yourself if it goes beyond cosmetics. As a surveyor, once you hear "the owner is extremely handy, and he's done plenty of labor on the boat himself," it's a red flag.
Prior to the survey, clean the boat and deduct any clutter. For More tips, read our 20 ways to sell your boat faster article here. Be there or be available and have your broker attend the survey, but confirm you're available to answer questions.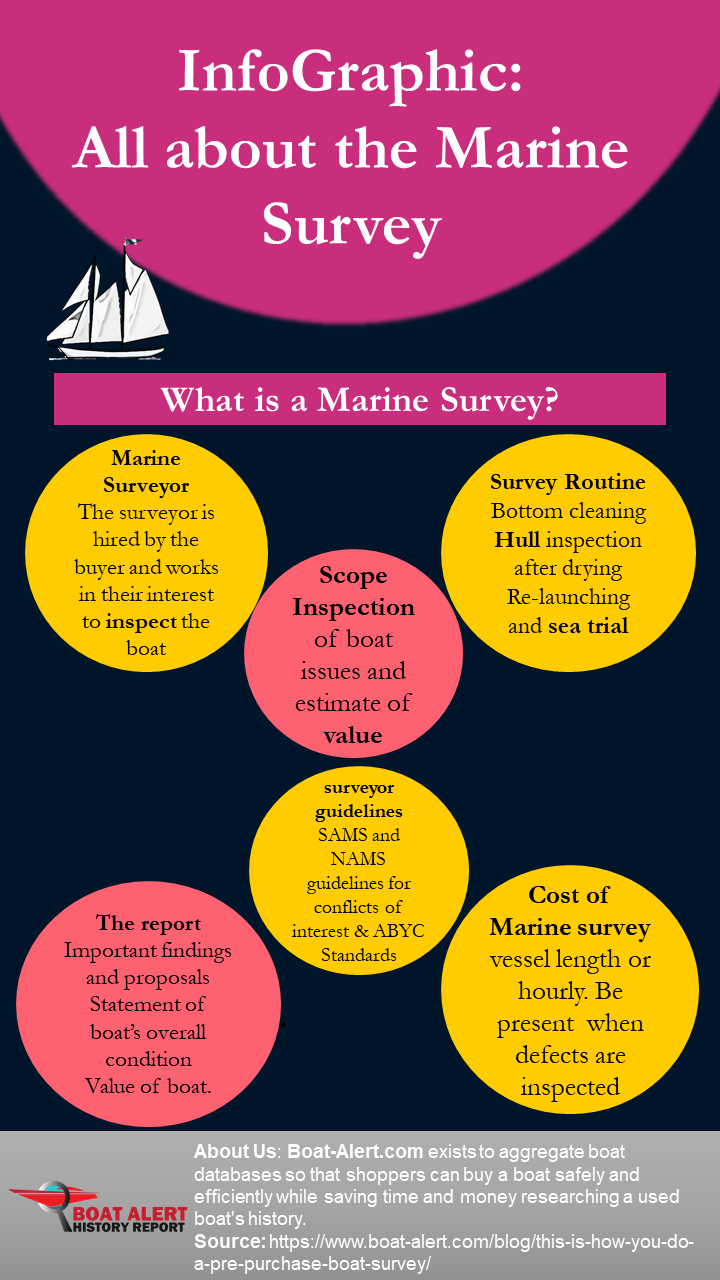 For everyone involved: use common sense. Realize that you are buying a boat so you are probably well off and that there are plenty of boats and buyers out there if this isn't the proper fit.
Categories:
To learn more about Boat-Alert.com History Reports for used boats and boat vin visit: www.Boat-Alert.com
About Boat-Alert.com®
Boat Alert History Reports© exists to aggregate boat databases so that shoppers can search and buy a used boat safely while saving time and money researching a used boat's history. We began in 2015 and constantly adding more check boat history data for USA and Canada to ensure that your boat has a clean history. We are happy to offer a 60-day money back guarantee and proud to have served more than 15,000 customers with their boat HIN Search History needs. boat history report ©. Two percent of all proceeds go to charity. We value fair treatment of employees, customer satisfaction, having the most databases possible, and fast customer service at the core of our brand. View our
LinkTree
.