Boat Insurance 101 – Boat Insurance Basics [EXPLAINED]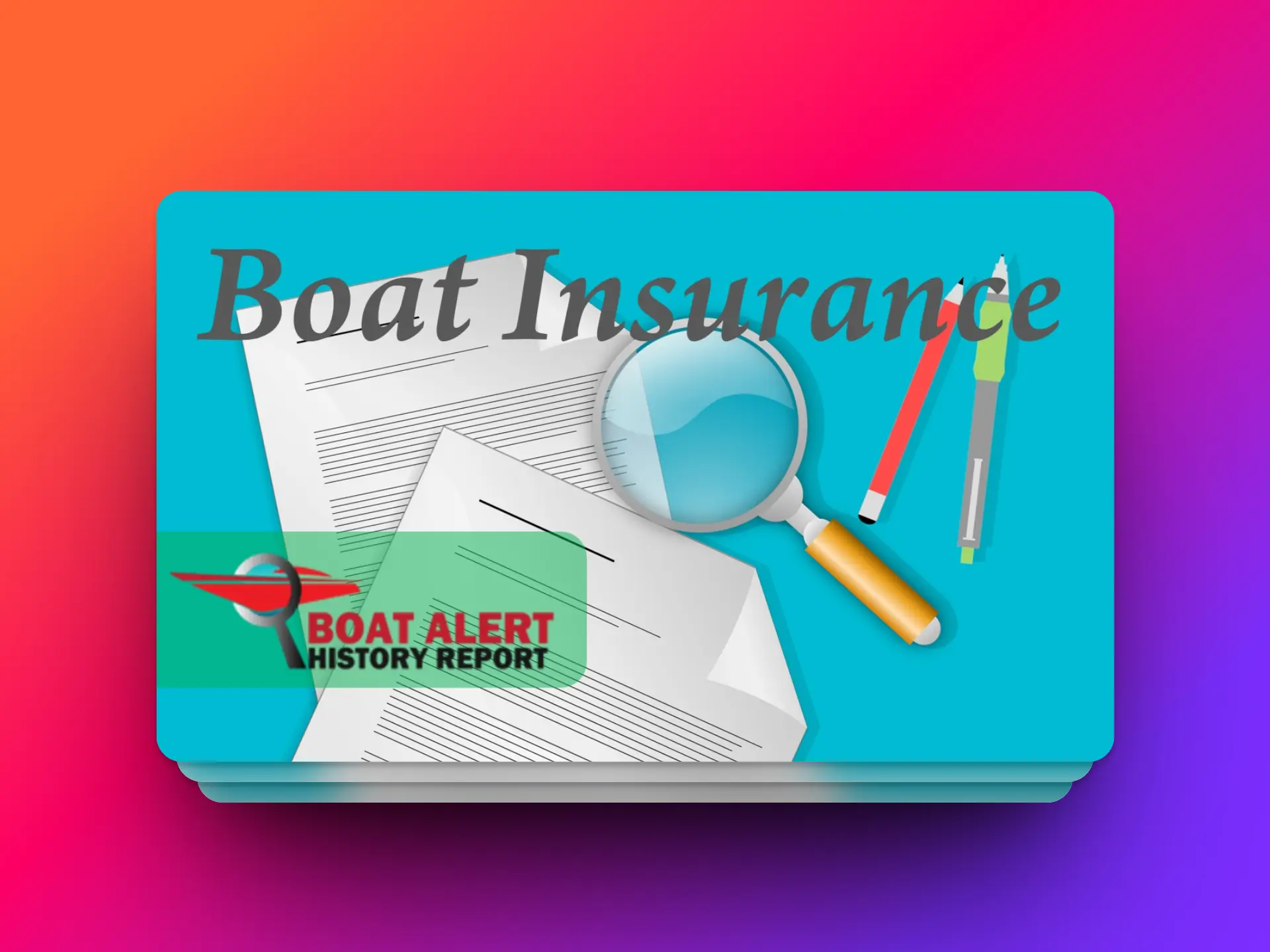 Did you know that boat insurance is one of the earliest types of insurance? Ancient sailors were aware of the life at sea risks and found ways to insure their boats against hurricanes and other unexpected water and weather conditions. The same concept applies today.
Boat insurance policies differ greatly in what they do and do not cover depending on numerous factors.
In this article, we dive into the basics of boat insurance so you can select the right policy according to your needs. Having been in the industry for many years, we can help you make a more informed decision when buying boat insurance. Only you can decide the right combination of price and coverage that suits your needs.
Why is Boat Insurance Important?
Boat insurance covers your liability if someone is injured on your boat and offers you the choice between cash value and replacement in a total loss. It may also help cover a sailboat, motorboat, or personal watercraft if it's stolen, damaged by a natural disaster like lightning or fire, or been in an accident.
Basics of Boat Insurance – A Comprehensive Guide
Types of Boat Insurance
There are two main types of boat insurance known as "actual cash value" and "agreed value." An actual cash value policy costs less upfront and factors in depreciation. In simpler words, the policy only pays up to the actual cash value of the boat when declared a partial or total loss. With time, as your boat ages, your insurer will probably insist on an actual cash value policy – and it typically results in significant savings.
An agreed value policy, on the other hand, insures the boat according to its worth at the time the policy was written. The upfront cost is more, but there is no depreciation for a total loss of the boat. In some cases of partial losses, depreciation may apply.
Marine insurance covers various watercraft, including boats, PWC, yachts, sailboats, dinghies, boat and PWC rentals, boat clubs, and policies for professionals.
What is covered by Boat Insurance?
Physical damage and liability are two important components of a boat insurance policy. The physical damage section covers damage or accidental loss to the boat and its machinery. This covers not only the engines and the hull but also the personal property, sails, and other equipment on board that are needed to operate the boat.
The liability section, sometimes called the Protection and Indemnity, covers your legal responsibilities to third parties. This legal liability can result from a fatality, bodily injury, or damage to someone else's assets under the operation or ownership of your boat. This coverage can also help pay for your legal defense if you are sued.
What is not covered by boat insurance?
All boat insurance policies have exclusions. The most common ones include:
Damage and wear and tear from regular use
A faulty boat design
Overuse
Manufacturer defects
Corrosion
Mold or algae damage
The destruction caused by a bug infestation
Damage induced by aquatic life or marine creatures
Where to get boat insurance quotes? contact your broker or use this form for boat insurance quotes.
Boat Insurance FAQs
Does boat insurance cover a blown engine?
Yes, provided that the problem was not related to a lack of expected upkeep and maintenance on your part.
Does boat insurance cover a cracked block?
Yes, if the damage was caused by something other than negligence.
Does boat insurance cover hitting a dock?
Boat docks aren't usually covered under a boat insurance policy, but some insurers may allow you to add dock coverage.
Does boat insurance cover hurricane damage?
Hurricane damage isn't always included in boat insurance policies by default, but they can cover this damage, depending on your insurer. Same for tornadoes.
Does boat insurance cover lower unit damage?
Yes, if it's unrelated to personal negligence.
Does boat insurance cover other drivers?
Boat insurance may cover other drivers if the driver has your permission to drive the boat, but some specific limitations may apply depending on your insurer.
Does boat insurance cover sinking?
Yes, boat insurance generally covers sinking, though there are some exceptions to the rule. In general, boat insurance should cover the boat if it sinks due to a covered peril, and the policy may also reimburse you for some removal and salvage costs.
Does boat insurance cover the motor?
Motors are generally covered by boat insurance, but it also has to be a covered event. For example, you will likely be covered if your boat clashes with another boat and destroys the engine.
Does boat insurance cover theft?
Basic liability insurance does not cover theft, but comprehensive insurance coverage can offer financial protection from a stolen boat, whether it was stolen from your house, a marine, or a dock.
Does boat insurance cover towing? or extra warranty?
Boat insurance covers towing expenses if your boat becomes disabled on water, but limitations apply. To get extra or extended warranty, you have to buy that separately.
Cost of Boat Insurance
On average, boat insurance costs anywhere between $200 and $500 per year – or around 1% to 5% of your boat's overall value if you have a big or expensive boat. This also depends on your boat accident claim history / experience, insurance experience, country, and age. Many factors effect boat insurance premiums including cash value acv coverage. Maybe it is a yacht? yacht coverage policies are a bit more.
In short, several factors can affect boat insurance premiums. These factors include:
Boat Type and Value: The type of boat and its overall value will play a significant role in determining the insurance premium. More expensive boats or high-performance vessels may have higher premiums due to the increased risk.
Boating Experience: The operator's boating experience and skill level will impact the premium. More experienced boaters may qualify for lower rates as they are considered less risky to insure.
Boating History: A history of accidents, claims, or violations can result in higher premiums, as it indicates a higher likelihood of future claims.
Navigational Area: The location where the boat will be used, such as inland waters or coastal areas, can affect the premium due to varying risk factors in different regions.
Usage of the Boat: The purpose of the boat, whether it's for personal recreation, fishing, or commercial use, will influence the insurance premium.
Safety Features and Equipment: Boats equipped with safety features, such as GPS tracking, anti-theft devices, and fire extinguishers, can qualify for discounts on premiums.
Deductibles and Coverage Limits: Higher deductibles and coverage limits can lead to lower premiums, but they also mean the policyholder will pay more out-of-pocket in the event of a claim. The coverage amounts and deductible amount in dollars.
Claims History: Insurers will consider the boat's previous claims history, if any, and adjust the premium accordingly.
Credit Score: In some cases, a policyholder's credit score may also be a factor in determining the insurance premium.
Boat Storage and Location: Where the boat is stored and the location of the owner's residence can impact the premium due to varying risk factors.
It's important to note that each insurance company may weigh these factors differently, so it's recommended to shop around and compare quotes from multiple insurers to find the best coverage and premium for your specific boat and circumstances.
Do I Need Boat Insurance?
Whether or not you need boat insurance will depend on your boat type. A standard homeowner's insurance policy typically covers small and inexpensive vessels, such as kayaks, Jon boats, canoes, paddle boats, and boats with low-powered engines (normally less than 25 HP or 25 mph maximum speed).
consider if you have a mortgage on the vessel. Your bank will probably want to see an insurance policy with endorsements and hazards coverage. consult with your financial institution (lender or lienholder) and insurance agent.
If you wish to extend your coverage, you can add a liability rider to your current homeowner's insurance to cover injuries or property damage. If you have big or expensive boats, you will need insurance for:
Fishing boats – such as bass boats, offshore rigs, and everything in between
Charter boats – You may need commercial insurance if your boat is used for business
Personal watercraft – PWCs like jet skis are very risky. Thus you need the insurance
Speedboats – Speedboats are at a higher risk for marine accidents, making boat insurance a must for owners
Yachts – Fancy vessels are very valuable and travel farther than most boats, making insurance a must for them.
If you have a boat from any of the above categories, you need boat insurance even if the state doesn't require it. If you fail to insure your boat, a boating accident may adversely affect you and your boat in multiple ways. There are many boat insurance coverage options and packages. We still recommend boating courses and boating safety course.
State requirements | is boat insurance mandatory?
Most states don't require you to have boat insurance, making it a voluntary choice. The only states that do require boat insurance are Utah and Arkansas. However, even if your state doesn't mandate boat insurance, that doesn't mean you should go without it.
Should you use boat insurance brokers to get quotes/rate estimates?
A boat insurance quote offers you an estimate of how much you will pay for coverage. Basic information such as your age, experience, driving record, the type of boat you operate, navigable waters, etc., will all play a crucial role in deciding your insurance rate.
You should seek the help of boat insurance brokers to get quotes, which will help you effectively budget for a new boat. Getting a rate estimate can help you plan for your future payments.
What Boat Insurance
Doesn't Cover
Here are examples of typical exclusions in vessel insurance policies.
Wear and tear
Gradual deterioration
Rot
Corrosion
Weathering
Damage from vermin, insects, marine life and other animals
Mechanical breakdown
Electrical breakdown
Structural breakdown
Overheating or galvanic action
Ice or freezing
Mold or mildew
Marring, scratching or denting
Blistering or delamination
Incomplete, improper or faulty repair, maintenance or renovation
Intentional acts, such as intentional boat damage
Insurance options for a used boats
How To Get Boat Insurance For Older Boats? It should be the same unless your vessel is very old. Talk to your broker!
Can you get yacht insurance without a survey?
Before you can get insurance for a boat of a certain length, value, or age, some insurance companies may require a marine survey. You normally will not need a survey for a new watercraft, but many insurers refuse to deal with used boats that haven't been insured. When receiving an insurance quote from the company, ask them if a marine survey is mandatory for your vessel.
A marine survey aims to help insurers detect any underlying problems with your boat and determine what upgrades are necessary to get the boat into a safe operational mode. The survey can also help establish the current market value of your boat. This information can be particularly useful for second-hand boats with more operating problems than brand-new boats.
If a marine survey is required for your boat, the insurance company will normally require it to be conducted via a licensed or accredited professional.
Well-Known Boat Insurance Companies in the USA (Boat Insurance Providers)
If you're unsure which boat insurance company to choose in the United States, here are our top recommendations.
Insurance Company
Pros
Cons
Progressive Insurance or allstate
-Over 1 million insured boats
-You can get a free online quote and avail of different policy discounts.
-Original-owner discounts available
-A lot of restrictions on boat types and sizes
BoatUS or GEICO
-Various specialty policy add-ons
-Policies are underwritten by GEICO
-Coverage extends to the Bahamas, the Caribbean, and Mexico
-Towing available with TowBoatUS
-Policy options differ based on the location and type of boat
-Fewer discounts
Markel
-Several discounts available for older and more experienced boaters
-Pollution liability coverage available
-Not many discount opportunities available for younger boaters
-Not many local offices are available
boat insurance application info by company
Conclusion
In this article, we talked about the basics of boat insurance, specifically paying attention to what is and isn't covered. Different insurers will have different sets of conditions and requirements, so get all the information beforehand.
Getting a boat insurance quote from a specialist broker (underwriter) is also advisable to budget your expenses better.
#BoatInsurance #BoatInsuranceSecrets #BoatInsurance101 #boat #insurance #learn

Categories:
To learn more about Boat-Alert.com History Reports for used boats and boat history visit: www.Boat-Alert.com
About Boat-Alert.com®
Boat Alert History Reports© exists to aggregate boat databases so that shoppers can search and buy a used boat safely while saving time and money researching a used boat's history. We began in 2015 and constantly adding more boat hull numbers search online data for USA and Canada to ensure that your boat has a clean history. We are happy to offer a 60-day money back guarantee and proud to have served more than 15,000 customers with their boat HIN Search History needs. hull check on a used boat ©. Two percent of all proceeds go to charity. We value fair treatment of employees, customer satisfaction, having the most databases possible, and fast customer service at the core of our brand. View our
LinkTree
.