Ask the Boat Dealer these 10 questions before you buy it
Here are 10 important questions to ask Your Watercraft Dealership before You buy this boat.
Getting any kind of watercraft, brand-new or used, will require dedication to validate some things and be mindful in your preparation. One thing to consider is where you plan to keep it as well as where you'll have the ability to release it into the water. If you intend to purchase from a dealer, exactly how can you find out if the supplier/seller will support your watercraft as well as your partnership/friendship over the long run? Below are ten concerns you might ask about first. Maybe you are wondering if you should use a dealer in the first place? Read Choosing to go private or with Boat Brokers & Boat Dealers when Selling.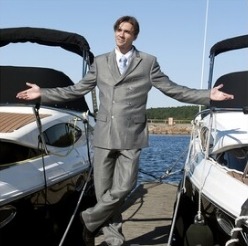 There are a variety of crucial concerns you can ask a dealership that will certainly disclose any dedication they have towards client happiness/contentment.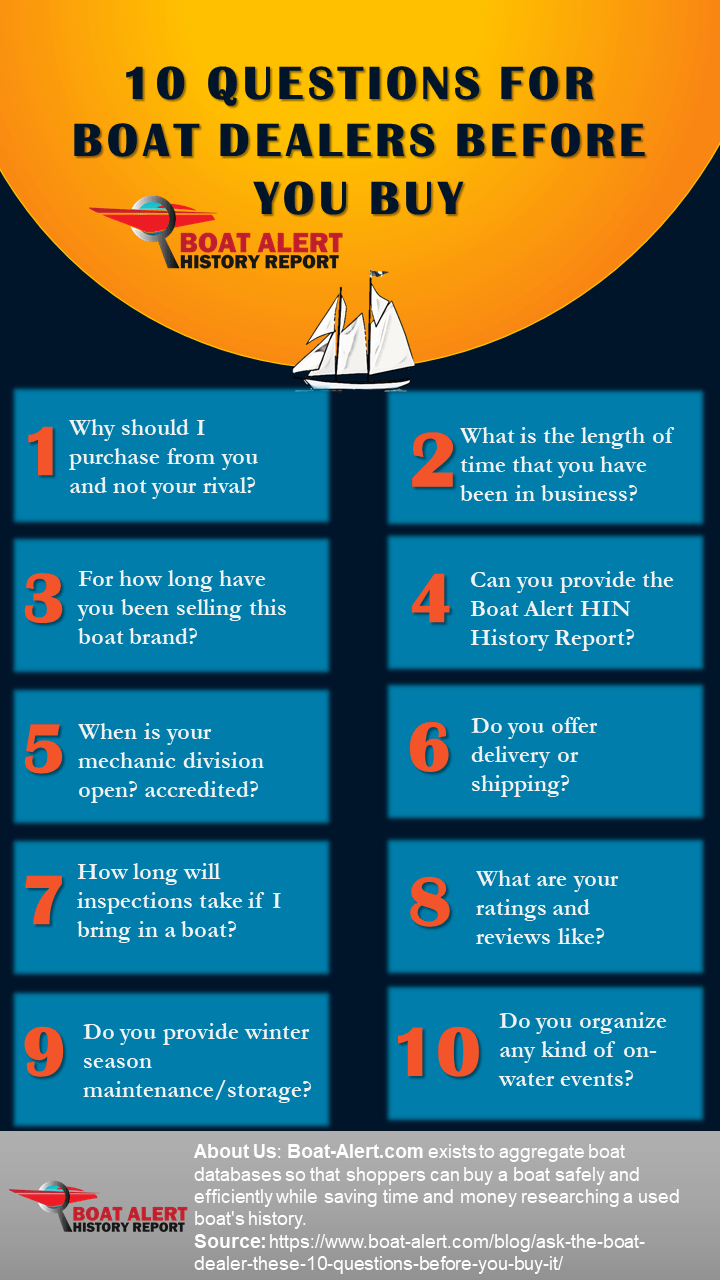 1. Why should I purchase from you as well as not your rival?
Since it's blunt as well as to the point, this is continuously an enjoyable concern. It's not a very easy inquiry to ask but an important question however. The response is typically worth the initiative since it can be exposing. Excellent sales associates at qualified dealers will undoubtedly run and take the concern with it, rattling off all the factors you ought to purchase from them. Lower sales associates at car dealerships that do not have all their ship form divisions could locate it. Please take notice of their solutions, as well as you could stay clear of associating with a dealer that is much less than you anticipate.
2. What is the length of time that you have been in business?
Your ask this question to determine if they survived the recession and this helps you determine if this boat dealership is going to be around in the long run. The longer they have been in business the more probable it has many pleased consumers.
3. For how long have you been an XYZ brand name dealer/seller?
This question allows your to gauge their experience with this brand name or manufacturer's processes and procedures. It also helps you determine if they are knowledgeable about the boat product lines and models.
4. Can you provide the Boat Alert HIN Report?
If they have nothing to hide about the used boat history then it should be furnished up front or even shown on their website so you can click the link to the boat history check.
5. When is your mechanic division open? Weekends? and Are your specialists accredited?
If you think about it, you may have visited this boat dealer and considered becoming a customer/patron partly because the dealership is Certified, or practically accessible and near where we live. You're going to discover on your own that taking your vessel to other places for a fix/solution will cost you a lot of time and if such as the mechanic department's hours are limited (if they're closed on Saturdays), you'll need to take some time off the job to take your watercraft in. Remember that a dealer's clients that purchased their boat/watercraft from them take top priority over those that did not. Specifically, those that will be servicing your boat need to be certified. As aquatic propulsion systems have come to be much more reliable, they likewise have ended up being a lot more advanced and complex. This requires specialized mechanics. Seek qualifications from the American Boat and Yacht Council, the Marine Mechanics Institute, and Mercury Marine.
Watch our YouTube video:
Or listen to the audio pod cast:
6. Do you offer delivery or shipping?
This is an enormously practical and significant time-saver. It also lets you know if they are a full service dealership or just boat-pushers
7. If I bring my watercraft in for an inspection, what length of time will it take?
A dealer that dedicates their energy to making sure their clients have their boats and watercrafts all set for when they need them (say this weekend) is one deserving of your business.
8. What are your ratings and reviews like?
There is a lot of benefit in the consumer satisfaction programs developed by companies as well as manufacturers. Consider the program by J.D. Power and Associates. Those satisfaction ratings can offer you an excellent indicator of the initiative boat dealerships are most likely to take and which ones have the most pleased clients. You can likewise inspect internet resources such as ripoffreport.com and the Better Business Bureau.
9. Do you provide winter season maintenance as well as storage space?
Like pick-up and shipment solutions, I would certainly instead purchase from a boat dealership with a center or a minimum of a system for winter season maintenance and even storage space. Winter season maintenance for boats is quite an extensive job. Yet, after that, you need to take into consideration products like the trailer, shrink-wrapping the vessel, as well as making sure there's no water or moisture accumulation inside. The bigger the watercraft, the more crucial it is to have somebody you can depend on to do it for you and do it right.
10. Do you organize any kind of on-water events throughout the boating season?
This lets you know how in touch the dealer is with their client base.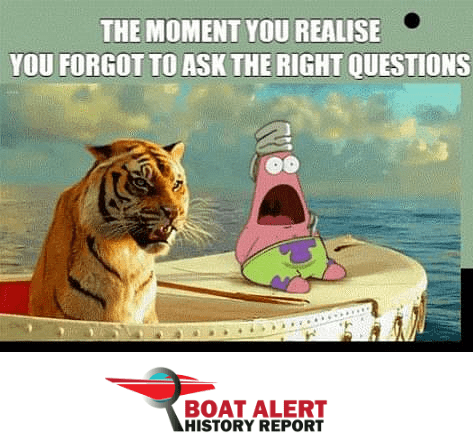 View the presentation:
Categories:
To learn more about Boat-Alert.com History Reports for used boats and boatfax hin search title report visit: www.Boat-Alert.com
About Boat-Alert.com®
Boat Alert History Reports© exists to aggregate boat databases so that shoppers can search and buy a used boat safely while saving time and money researching a used boat's history. We began in 2015 and constantly adding more 'boat history report' data for USA and Canada to ensure that your boat has a clean history. We are happy to offer a 60-day money back guarantee and proud to have served more than 15,000 customers with their boat HIN Search History needs. boat identification number ©. Two percent of all proceeds go to charity. We value fair treatment of employees, customer satisfaction, having the most databases possible, and fast customer service at the core of our brand. View our
LinkTree
.