Ideal Ways to Keep Your Boat Safe and Secure in Winter Storage
Winter is starting and soon many owners of recreational boats will put their boats in storage to await next year's season. As the vessels remain unattended for a few months during winter, they can easily become a target for thieves. Will your boat be on the stolen boat list in the boat-alert database one day? Here are five things that may lure a thief as well as a bunch of simple things you can do to thwart them as suggested by the Boat Owners Association of The United States (BoatUS). If you need to de-winterize your boat once spring has started check out our guide on How to Prepare Your Boat for Spring Boating Season | De-winterizing Checklist | Spring Commissioning your Vessel.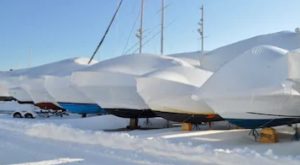 Boat Electronics and Gear
Keeping electronics inside the boat still attached over the winter season is essentially a sign that says "Hi thief come take me." Take home any electronics that can be removed easily. For on Board panels and installed electronics, take pictures and record model and serial numbers in case you need to file an insurance claim (or report the theft incident to police). Since this type of theft is the most common during winter storage, you should check with your insurance company if they have lower deductibles on claims made for electronics!
Watersports and Fishing gear, life jackets and other equipment typically are stolen with such boat electronics. Take them home, too, along with the boat's registration. The title should never be stored aboard.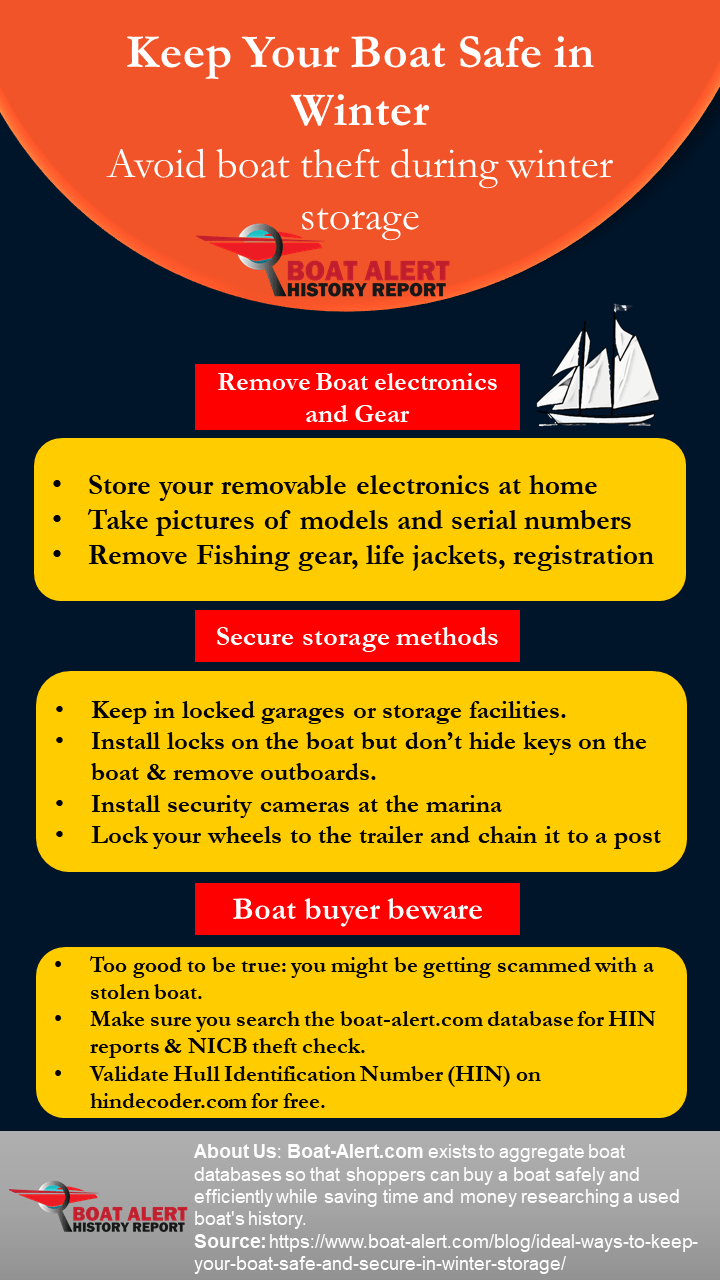 Your boat will certainly make a crook's target list if you have a PWC or an outboard-powered boat that is less than 26 feet and stored on a trailer – the most common types of vessels stolen. Florida, California and Texas are the top three states for boat theft, but if you live elsewhere, your boat is not immune.
Boat Secure-Storage Methods
If storing your boat at home on a trailer, arrange it so the tongue does not face the street for an easy getaway. Remove one wheel from an axle. Hitch receiver locks may also deter theft. PWCs should be stored inside a locked garage or secure storage facility.
On sterndrive-powered motor boats, outdrives are targets for theft as they don't take very long to remove and are expensive to replace. Consider removing the outdrive annually each fall at winter storage time and storing in a safe location, which can also allow for annual preventive maintenance such as a critical bellows inspection, a common cause of sinking.
Leaving a portable outboard on a small boat transom just begs a thief to steal it. Small outboards should always be removed and stored in a secure location, such as a locked garage. Install a lock on larger outboards.
On the Boat:
Install deadbolt locks on all doors, and secure ports and windows with inside auxiliary locks.
Attach strong inverted hasps and padlocks to all hatches, and secure lockers with nonremovable hasps and hinges and lock with strong padlocks.
Remove all portable valuables from your vessel, thereby eliminating possible targets of the thief. Don't leave electronic items such as radios, binoculars, cameras, laptops, or tablets on board.
Maintain an inventory list ashore that includes all boat gear with the name, model, serial number, manufacturer, and description of each item. Take digital photos of the items as well as serial numbers for your records.
Never leave keys aboard a boat, even in a "hidden place." A professional thief knows where to look.
Don't leave ownership papers on board the boat.
At the Marina:
Locked gates and other barriers to both pedestrian and vehicle traffic should be installed at every dock entrance.
Signs that clearly state marina regulations and access limits should be posted.
Access to boats should be limited only to owners and other authorized persons.
Good lighting should be focused on access points and boat docks; security cameras are even better.
Consider installing boat-theft systems or security cameras for your boat.
Boat owners should get acquainted with their dockside neighbors and report suspicious "visitors" and activities.
On a Trailer:
If practical, chain the trailer to a tree or heavy post.
Install a coupler lock to prevent anyone from hooking up and taking off with your boat.
Remove the wheels if you won't be using the boat for a while. Or lock your wheels to the trailer. A length of heavy chain, or cable, run through each wheel and around the axle or trailer frame is a great deterrent to theft of the trailer or your wheels.
Don't forget to lock your spare tire. Out of sight is less tempting. If the boat has to stay in the driveway, don't park it facing the street making it easy to tow.
Thieves may carry coupler devices that can be quickly attached to your trailer.
Smaller outboards should be removed and stored in the garage. Use purpose-made locks for larger outboards.
Remove the trailer's license plate and, if possible, the tail lights. No thief wants to be stopped by police for missing lights or license plates.
Dock Storage:
Tie the boat to something secure with a chain or cable that cannot be lifted over or torn loose from the piling or mooring. Run the chain or cable around a thwart or stanchion.
Use one-way bolts, locknuts, and backup plates on eyebolts.
Consider leaving the boat's engine out of commission when unattended — remove a few sparkplug wires or install a hidden ignition or fuel cut-off switch.
Secure outboard motors with special locking transom bolts.
Boat Buyer Beware
If you're shopping for a boat, be cautious of super "deals" — someone could be trying to sell you a stolen boat. always search the boat-alert.com database for the HIN report which includes theft data and a link to the NICB theft check. There are a few red flags that should warn you of a potential scam. If the asking price is unusually low for that make and model of boat or the seller is in a rush to sell it to you, watch out; "too good to be true" usually is. What is a reasonable value for a boat? check the value calculator here.
Buyers should make sure the boat has a valid Hull Identification Number (HIN) and that the one on the boat matches exactly to the HIN on any paperwork, such as title and registration.
The boat's registration numbers should not appear altered, either on paper or on the hull. Make sure that both should match. If the seller says discrepancies in identification are because the boat was sunk, burned, or rebuilt, then be wary. If the seller has only photocopied versions of ownership documents, or title and registration are from out of state, watch out. Likewise, if the seller has no title or other proof of ownership, then walk away from the "deal."
Infographic: pros and cost of boat storage locations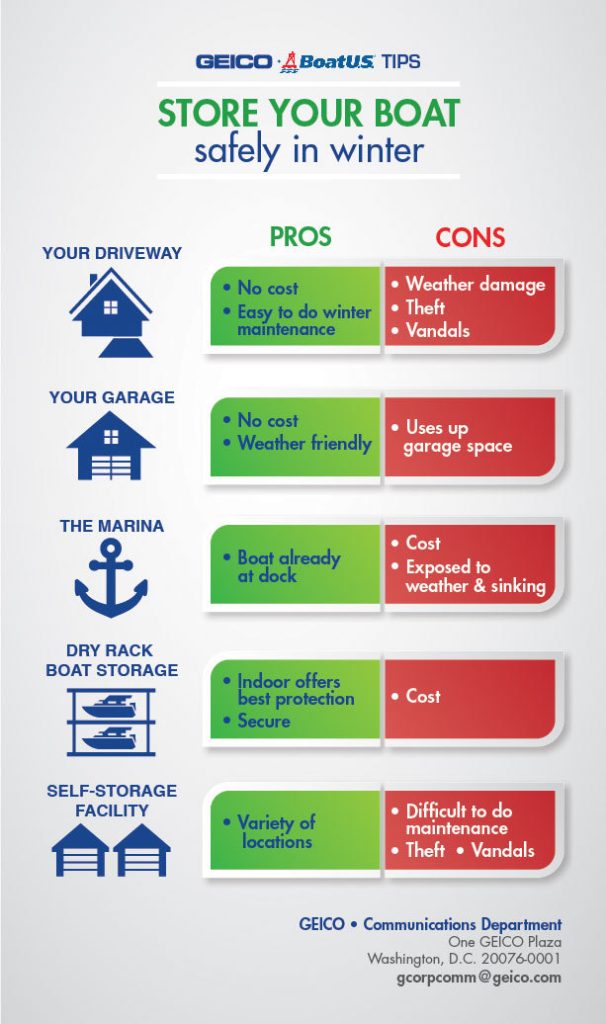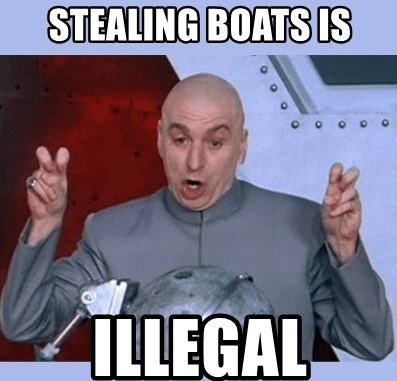 Wait to make your boat harder to steal
Is your boat length 25 feet or less and it has an outboard engine? did you store it on a trailer during winter? If you said yes, then your boat is at high risk for theft. Data coming from a 5-year research from "BoatUS" insurance claims data put 75 percent of all such boats as stolen. So to protect your boat from theft, you need to be different from the above description. Here are more things to do to make your boat harder to steal:
Put multiple locks so that someone else's boat more attractive than yours.
Don't leave your boat keys stored on the boat. Not even in a 'good hiding place'.
Make the trailer impossible to take or move by removing the tongue hitch or the trailer tires. Also, park your boat in the driveway with the hitch facing the street and remove the trailer lights.
Hide the boat as much as possible. don't put any "for sale" sign. Put a full winter cover.
Check out new anti-theft technologies.
Install an alarm system.
Install exterior lighting that is motion-activated around the area.
Use a tracking device.
Read Related Articles:
Categories:
To learn more about Boat-Alert.com History Reports for used boats and boat hull id visit: www.Boat-Alert.com
About Boat-Alert.com®
Boat Alert History Reports© exists to aggregate boat databases so that shoppers can search and buy a used boat safely while saving time and money researching a used boat's history. We began in 2015 and constantly adding more free boat hin lookup data for USA and Canada to ensure that your boat has a clean history. We are happy to offer a 60-day money back guarantee and proud to have served more than 15,000 customers with their boat HIN Search History needs. boat hull id ©. Two percent of all proceeds go to charity. We value fair treatment of employees, customer satisfaction, having the most databases possible, and fast customer service at the core of our brand. View our
LinkTree
.