Official 'Carfax for Boats'
Can you do a Carfax on a Boat? Like a "Boatfax"
The company known as "Carfax.com" only runs Vehicle history reports (cars and bikes) using the 17 character VIN. It does not allow boat HIN lookups, but fortunately, Boat-Alert and other companies exist to search a boat's history.
Is there a service similar to Carfax but for boats? Yes, Boat-Alert.com can do a 'Carfax for boats' type lookup and HIN report. This is very similar to Carfax but for boats.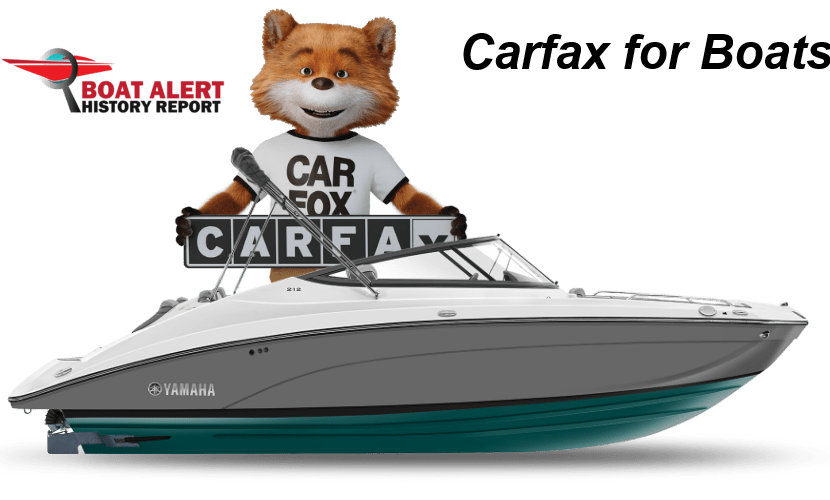 Can you run a Carfax on a boat? (Does Carfax work for boats?)
No. We tried many hull numbers and it did not take on Carfax.com so you will have to use websites dedicated for Boat HIN Searches. Their website and product is not compatible with Boat Hull ID numbers.
Is there anything else I should do to research a used boat before buying it? apart from checking the boat history (boat fax), you want to also validate the paper work (boat title) and do a sea trial with the boat survey.
What are some common scams people use when selling boats with fake or altered Carfax reports? You should consider reading about HIN Cloning and Title Washing so you can familiarize yourself with these dangerous scams.
Boat-Alert.com is the "Carfax for boats":
Where is the Boat History Database?
The Boat-Alert.com database combines 90+ nationwide databases into a single place so you can search in a matter of minutes. These include records for stolen boats, marine lien claims, boating accidents, pollution incidents, auctioned boats, factory recalls, and boat manufacturers.

What about new laws for boat titles?
Since each state has their own boat titling laws and others don't even issue titles for boats, there is a need to unify them under one clear law to protect consumers. This is why the UCTOVA is coming to a state near you and has been passed in 6 states so far (as of July 2022). Stay informed about this law and encourage your local politicians to pass it in your state.
What about competitors of Carfax?
Competitors of Carfax do not run boats either. Those include Autocheck.com and Carproof.com. VINAlert.com is the only one that can run the nmvtis report which has 7000 insurance and salvage yards contributing data. Those insurance companies will cover Boats in some instances. Simply Enter your boat's HIN on vinalert.com and if it qualifies you will see the prices for the NMVTIS report. About 1 percent of boats un the USA qualify for the NMVTIS report and usually the results indicate a salvage brand so those boats should be avoided.
Videos about Carfax_for_boats
Is there a free carfax for boats?
No, there is no "free carfax for boats" report but you can find steps here to make your own DIY free boat history check. The article explains step by step where and what you need to gather to build your own report on a boat's history. It is a lot of work so it really is worth it to just pay 19.99 for a Boat-Alert.com report since it searched 72+ databases in one place. This way you can make carfax for boats free and trace a boat's history!
Is there a Carfax for boats in Canada?
At the moment, Boat-Alert.com has the most data on Canadian HIN numbers of all the boat history companies. We checked hundreds of boats to compare. You might be wondering how do I find out who owns a boat in Canada? – turns out that boat owner info is considered private so it won't be shared with companies for legal reasons.
How do I check a VIN number on a boat?
Doing a proper marine survey and checking the National Insurance Crime Bureau (NICB) database for public records on stolen boats will help boat buyers and sellers build trust when trading watercraft. You also want to check the US Coast Guard abstract of title if your boat is documented and avoid shady boat dealers who don't offer boat registration databases and records upfront.
How do you tell if a boat has been in an accident?
he best way to tell if a boat has been in an accident is to look for damage to the hull or superstructure. If there is any damage, it is likely that the boat has been in an accident. Any accident that is $2,000 or more must be reported to the USCG and Boat-Alert will be able to search those accidents for your instantly.
What can I use instead of boatfax?
Is there a boat version of Carfax? There are about 4 companies that offer this service. These alternatives have been reviewed on many sites:
Also; http://www.boathistoryreportreviews.com/ and https://www.dollarbreak.com/free-boat-history-check/
What information does a Carfax report for a boat include – What does a boat History report tell you?
When looking up a boat in Florida or any other state you want to know if it has been in any accidents, has title fraud, its ownership history and much more. Online services like Boat-Alert.com offer hull number searches at insurance companies, online companies, registration and titling at DMV and DNR..etc. These searchable documents help you stay within safety of the law and avoid deception when buying a used boat. The last thing you want is a boat his by natural disasters like hurricanes, legal troubles, maritime incidents and negative events.
What are the benefits of getting a Carfax report for a boat
When you check a boat HID against databases for boat history, you can rest assured that you did one of the due diligence steps when buying a used boat on Craigslist. Knowing where the boat has been and negative events in its history will allow you to negotiate a fair or lower price.
How find out if a boat was salvaged
When a boat gets salvaged it is because the insurance company deemed it too expensive to fix. Those boats get sold as salvage auctions, some of which you can find online by Googling the HIN of the boat. The Boat-Alert database checks many of the salvage auction databases out there.
The Carmax for boats is MarineMax.com
There are many boat dealerships, but then there are the big ones. Just like cars have "CARMAX" as a major player in the industry, boats have marinemax. They offer new boats for sale as well as other services.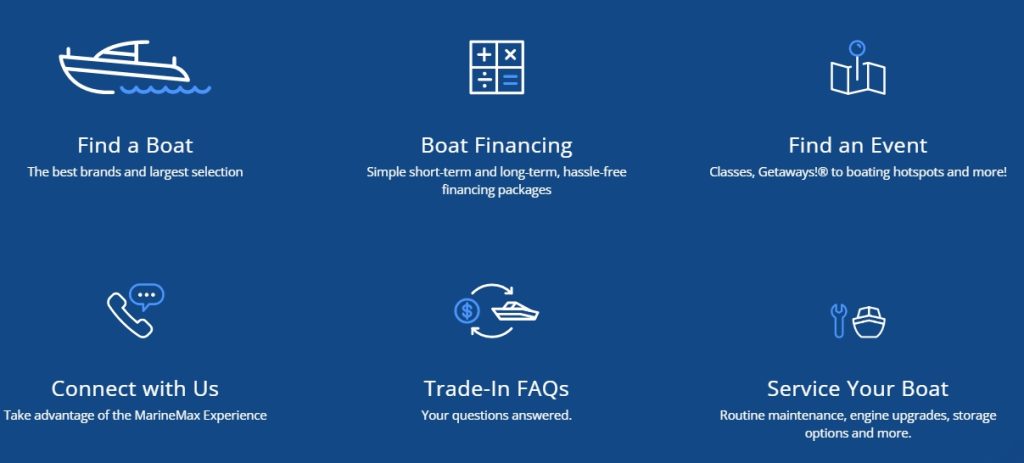 Conclusion
Be extra careful of hidden hull damage that is not disclosed on online marketplaces for vessels and yachts and make sure to lookup the Boat HIN Today!
---
#carfax #boats #CarfaxForBoats
Categories:
To learn more about Boat-Alert.com History Reports for used boats and boat vin check visit: www.Boat-Alert.com
About Boat-Alert.com®
Boat Alert History Reports© exists to aggregate boat databases so that shoppers can search and buy a used boat safely while saving time and money researching a used boat's history. We began in 2015 and constantly adding more how to check boat history data for USA and Canada to ensure that your boat has a clean history. We are happy to offer a 60-day money back guarantee and proud to have served more than 15,000 customers with their boat HIN Search History needs. boat hull id check ©. Two percent of all proceeds go to charity. We value fair treatment of employees, customer satisfaction, having the most databases possible, and fast customer service at the core of our brand. View our
LinkTree
.