Used Boats: What's The Most likely Repair Cost?
What's The Most likely Repair Cost on a used boat?
It's not secret that Boat Repair can be costly. What is the costliest boat repair and how much does it cost to re-habilitate a used boat?
Boat repair shops get asked this question all the time: what is the most costly repair job? And what is the price to rebuild a used boat. It might be an odd question, but it's one that every serious boater should know. Most of us spend a good amount of money on our boats, and even more so when we're buying them. We want them to run for years without having to spend a lot of money on major boat repairs. There are some pitfalls that we can run into though. There are different costs associated with boat repairs depending on where you get your services done. Some places will charge you more than others. A general used boat repair is going to cost about $50,000. If you are looking to buy a used boat it is imperative to check our boat buyers Top 7 Boats Buying Strategies | Boat Buying Secrets and the Best Boat Buying Guide
The Most Serious Repair Jobs
A little bit of rust and a few pinholes in your fiberglass boat can cost you big bucks all by itself but the costliest boat repair job, by far, is cracked hulls. They can be very expensive to repair even though they're generally not difficult to fix. With fiberglass boats as well, there's another big challenge, and that's rust damage. Fiberglass boats are a nightmare when it comes to pinholes sunk into the hull or small cracks in the structural members. Boats with these kinds of problems can end up being real money pits if you don't know the going market value for similar boats still in good condition.
When it comes to boat repair work, if you're willing to spend a little extra money when buying your first boat, the cost of repairs will be significantly lowered. A boat can be very expensive and there's always the possibility that you might have to replace some or most of the following parts upon purchasing your first boat; Hull, engine, gearbox and sails. These are just some of the parts that usually need replacing shortly after purchasing a pre-owned boat.
When you are purchasing a used boat, there is always the risk that you will need to make expensive repairs. This can quickly drain your wallet when you may not be prepared for such an expense. Along with your boat purchase, make sure to factor in the cost of your work on it. Your boat repairs can range from standard services such as oil changes or new batteries to major overhauls of your engine or bottom paint, if needed.
So how much does it cost to rehabilitate a boat? There is no definite answer to this question since all boats differ in sizes and make, however, an average price is around $ 250-300 per hour. If you have any questions regarding a particular type of boat repair job, then just contact your mechanic who will give you more specific information on how much they cost.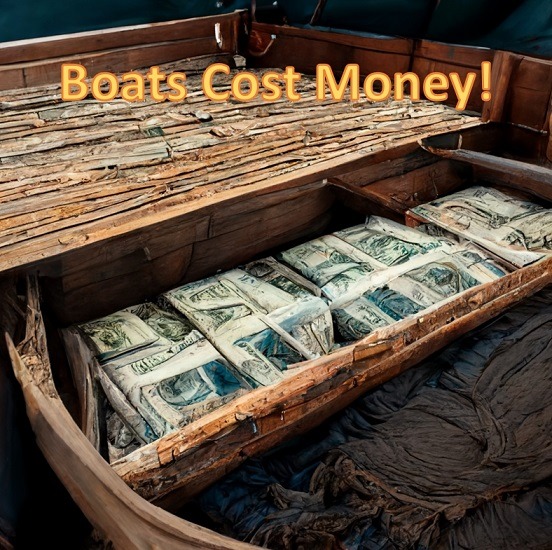 Boat Mechanical Systems Repair costs
The setup or repair service of pipes or HVAC systems is frequently done by the hour; however, large tasks like a brand-new HVAC system are typically priced quote by the task, consisting of labor as well as products. General solution prices for pipes, HVAC, and also various other primary watercraft job run anywhere from $65 to $115, in our questions.
Engine/transmission reconstructs typically run up to 60 percent of a new one's price, depending upon the kind. Rebuilt/remanufactured engines run around 70 percent the expense of a brand-new one, other than when it involves outboard engines. Their rebuilds have a typically reduced price delta. Yet most individuals typically select to repower, offered the brand-new innovation as well as effectiveness in these engines.
Labor prices for engine jobs differ commonly, yet the number is between $95 and $130 an hour, plus products.
Fiberglass, Gelcoat, Paint, Varnish repair costs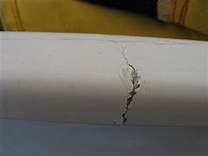 This is most likely one of the most labor-intensive jobs done on a watercraft mainly due to the comprehensive preparation included: It has to look perfect. Mostly all fiberglass, Gelcoat, and paint jobs are priced by the task.
Hull paint and repair can be a pricey task to hire; however, it usually provides outcomes that last for years. Anticipate paying anywhere between $150 to $250 per foot.
Boat Electrical/Electronics Repair costs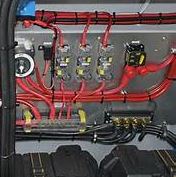 Electric systems are one location where you can save a bit of cash by doing the job on your own, as long as you understand what you're doing. You can likewise use sources such as publications and the internet searches to assist with any details you do not recognize. Fixing and repair work is normally done by the hour and runs between $85 and $125 per hr.
When having a tough job done, consider working with Yacht Council (ABYC) accredited specialists or individuals with accreditations from the electronic devices and engine makers with equipment on your watercraft. Though it's not a going to guarantee top quality, it's usually a good indicator that the job will be done right.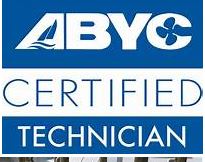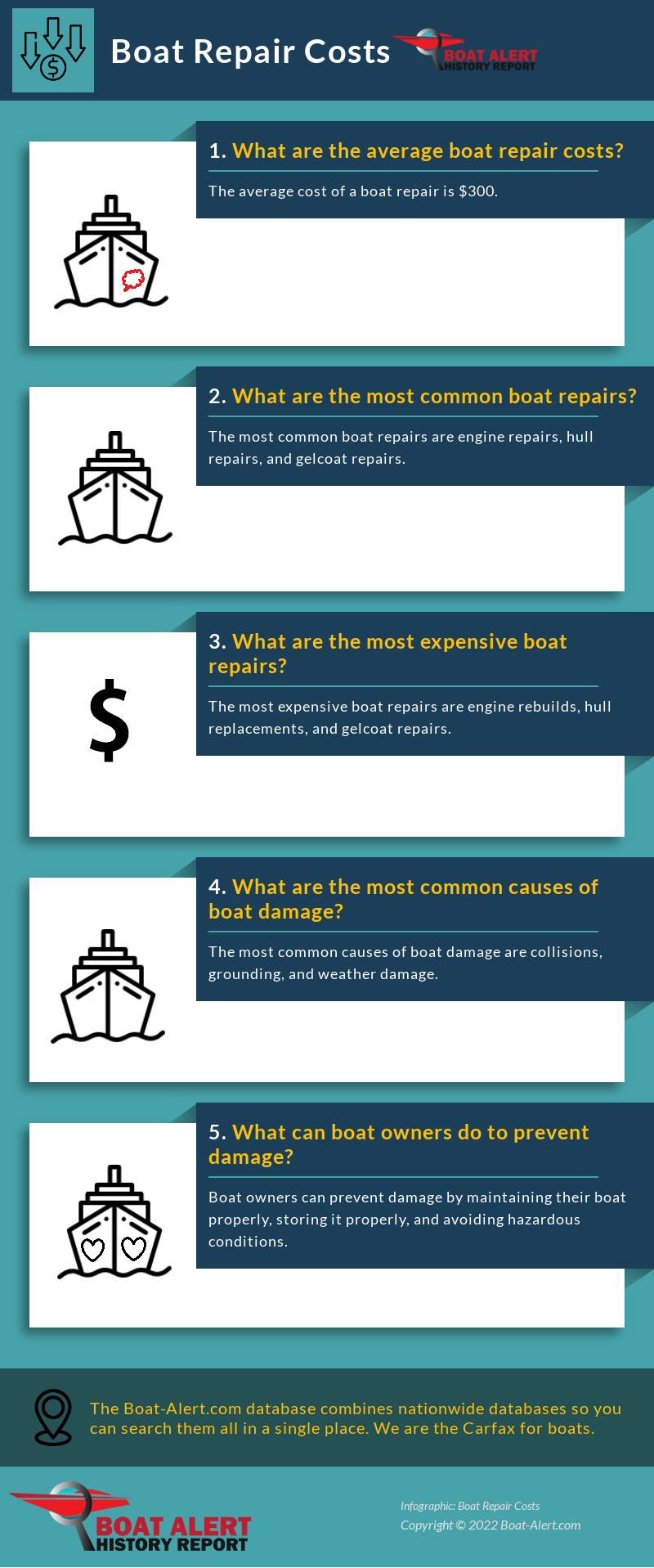 Read Related Articles:
Categories:
To learn more about Boat-Alert.com History Reports for used boats and boat hull identification visit: www.Boat-Alert.com
About Boat-Alert.com®
Boat Alert History Reports© exists to aggregate boat databases so that shoppers can search and buy a used boat safely while saving time and money researching a used boat's history. We began in 2015 and constantly adding more free vessel hin search website data for USA and Canada to ensure that your boat has a clean history. We are happy to offer a 60-day money back guarantee and proud to have served more than 15,000 customers with their boat HIN Search History needs. boats information ©. Two percent of all proceeds go to charity. We value fair treatment of employees, customer satisfaction, having the most databases possible, and fast customer service at the core of our brand. View our
LinkTree
.