UCC Filings Search – Every State
UCC Filings Search links – Secretary of State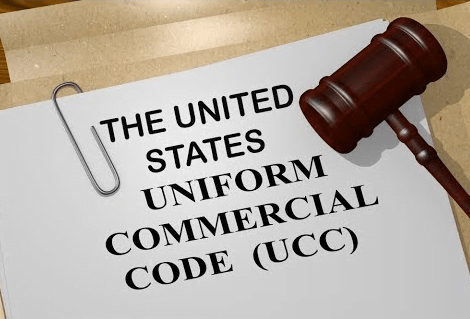 What is a UCC?
Commercial transactions are governed by laws and when all the 50 states adopt the same "uniform" law for commercial transactions, they are knows as Uniform Commercial Code. Essentially, the UCC is just a huge list of laws. But the aspect of the UCC we'll be discussing—and what your business needs to know about—is Article 1: General Provisions, which dictates UCC-1 Filings, more commonly referred to as UCC filings.
Read about UCC-1 Statements (investopedia.com)
What Is a UCC Filing?
UCC filings or liens are legal forms that a creditor files to give notice that it has an interest in the personal or business property of a debtor. Essentially, UCC lien filings allow a lender to formally lay claim to collateral that a debtor pledges to secure their financing. The term is a part of a collection of rules established to regulate how commercial transactions work under the Uniform Commercial Code (UCC).
#UCCfiling #UniformCommercialCode
Table: List of State links to run UCC search:
Table: UCC Filing search links for every US State.
What is a UCC Lien?
When a bank or other party has a lien against your property, the secretary of state UCC filing will show up under your name.
How To Find Out If There Is A Lien On A Boat
Get the owner's name and search it on the state website (links above) to find out if that person has any liens against them or their properties.
Learn the different kinds of liens – involuntary vs voluntary:
This page can be downloaded https://www.boat-alert.com/blog/wp-content/uploads/2022/01/Search-boat-UCC-liens.pdf as PDF
Read Related Articles:
Categories:
To learn more about Boat-Alert.com History Reports for used boats and hin number visit: www.Boat-Alert.com
About Boat-Alert.com®
Boat Alert History Reports© exists to aggregate boat databases so that shoppers can search and buy a used boat safely while saving time and money researching a used boat's history. We began in 2015 and constantly adding more boat serial number check data for USA and Canada to ensure that your boat has a clean history. We are happy to offer a 60-day money back guarantee and proud to have served more than 15,000 customers with their boat HIN Search History needs. search boat names ©. Two percent of all proceeds go to charity. We value fair treatment of employees, customer satisfaction, having the most databases possible, and fast customer service at the core of our brand. View our
LinkTree
.