Saltwater Vs. Freshwater Boating | Which boat type is best
For those new to boating, there are differences between saltwater and freshwater boats. In this post, we will discuss these differences so that you get a better idea of which boat type is best suited to your needs. If you know how to take the proper precautions, there's no need to limit yourself to one body of water or to buy a new boat. If you do decide to buy a new boat check our Boat Buying Guide.
Salt-water Vs. Fresh-water
The first and obvious difference is Corrosion resistance! Saltwater boats are designed for obvious reasons to deal with corrosion better.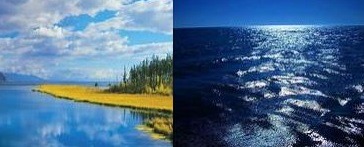 What you need to know about boating in freshwater or salt water
Whether you take to the lake or the ocean in your custom-made motorboat, here's what you need to know about boating in freshwater or salt water to keep your boat and yourself safe in the water. There is a difference between freshwater and saltwater boating, and you can definitely feel the difference in water conditions. But this is not always the case in the world of boats. There are some big differences when boating with saltwater and freshwater boats, which are designed for certain applications.
Places to boat: ocean vs. lake
Saltwater boating takes place in a large body of water, like an ocean. The absence of waves and currents protects your boat and its passengers, which makes navigation easier. Freshwater boats take place in lakes and rivers.
Can I use a freshwater boat in saltwater, and vice versa?
For the most part, freshwater boats can be used in saltwater. However, boat owners need to be aware of the increased potential for corrosion. To reduce these risks, be sure to flush out the engine with freshwater following your trip. Also make sure to hose down the hull, as any leftover salt can potentially lead to corrosion.
The opposite is also true. Saltwater boats are designed to handle the more rigorous conditions that come with saltwater, so they should be fine to handle freshwater. Most saltwater boats are designed to handle the difficult conditions of an ocean environment and have no problem making the transition to freshwater.
Boat shapes made for freshwater vs. ocean
The shallow V-shaped hulls of freshwater boats are not ideal for harsh saltwater conditions. It is a good idea to stay close to the shore so you can get a feel for how your freshwater boat maneuvers under different conditions. Using a saltwater boat in freshwater is a much simpler process.
Freshwater boats swim better in saltwater due to their shallow hull construction, making them less susceptible to waves and highly saline water that damages the hull and propulsion system. It is a difficult material issue to be aware of.
Freshwater is less dangerous for many boats than saltwater, which can corrode metal up to ten times faster. Corrosion on a boat is a cancer that can occur and be devastating. Not only that, but boating at sea can shake the hull, even if it is designed for coastal navigation.
If you use your boat in salt instead of freshwater, it means you have to maintain it in a different way. Some boats in saltwater cope better with salt corrosion than others, but there is a real difference. Saltwater boats have no different hull shapes and do not use any other materials. Because of the salt, saltwater boats corrode faster than freshwater.
Common Differences
Corrosion Resistance: Saltwater boats are designed to better handle corrosion resistance for obvious reasons. These system features include closed cooling systems, which eliminate the need for boat owners to manually flush their engines after every use.
Mercathode Systems: Saltwater boats also commonly have mercathode systems installed. These cathodic protection systems run electrical currents through the boat engine to prevent galvanic corrosion.
Hull Design: Freshwater boats tend to have hull shapes and fins better designed to be near flat shores and handle flat waves. Saltwater boats have designs better suited for rougher conditions.
Hull Fouling: Saltwater boats are also more prone to the growth of marine life on the hull. Barnacles, for example, can slice open bellows. There's also the added time and maintenance that goes into removing this life from the hull.
Corrosion in Salt Water
Boating in freshwater lakes in the northern hemisphere does not have to deal with the corrosive and harmful properties of salt water.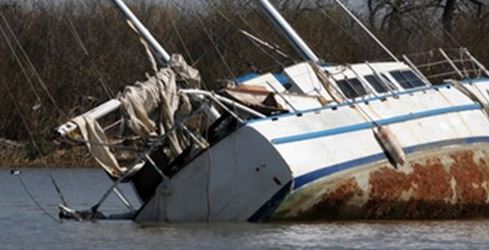 Even if you are not upgrading your boat for use in saltwater, you should keep these things in mind to avoid unnecessary corrosion. Make sure you rinse the engine in freshwater if you have sprayed it in freshwater. Let's say you decide to have your boat salted for your trip.
Rinse your boat when switching between freshwater and saltwater
The best thing you can do to extend the life of your boat is to rinse it in fresh water five to ten minutes or longer at the end of the day. I know that sounds extreme, but some boats are designed for salt water and rust and corrosion can be a problem. Note that it is important to rinse the boat engine in fresh water at the beginning and end of each day, not just the outboard rinse. This rinses out the engine before using fresh water. Salt acts as an abrasive when dry, so it's best to get it off all surfaces before it crystalizes.
If you switch from freshwater boats to saltwater, rinse the engine five to ten minutes, check your dealer's manual. We recommend keeping a microfiber cloth on board to remove water stains. Make sure you check and rinse any water that accumulates in your bilge or closed tank.
Do your research
Before putting your boat back in the water, make sure it has a fresh coat of paint – this protects your hull from saltwater and helps to minimize barnacles and algae. There are also additives that you can use to combat corrosion – they coat your engine system and help prevent damage from saltwater.
Ask your boat manufacturer what type of soil color for your region, salinity, and what types of marine growth require a different floor coating. After you have pulled your boat out of the water, you should inspect your undercoat and get a fresh coat every few years according to the manufacturer's recommendations. In freshwater you can get a substrate in a few weeks, but in saltwater it is a necessity.
Protect Boat Electronics in saltwater
For saltwater boaters, the electrical area of their boat should be in the foreground. Salt can damage metal and electrical wiring in the boat. Keep wires as dry as possible and re-seal them if necessary.
The storage of boats is quite another matter. Yes, I know that we have talked about the effects of salt on all types of boat maintenance, but the effects on the hull when the boat is stored are also worrying.
To be clear, some call offshore sailboats "saltwater boats." They have a different hull shape and keel, which make them more stable in large waves. However, it can be dangerous to use a boat built for inland waters instead of the sea. So make sure you don't confuse the terms, as many people do.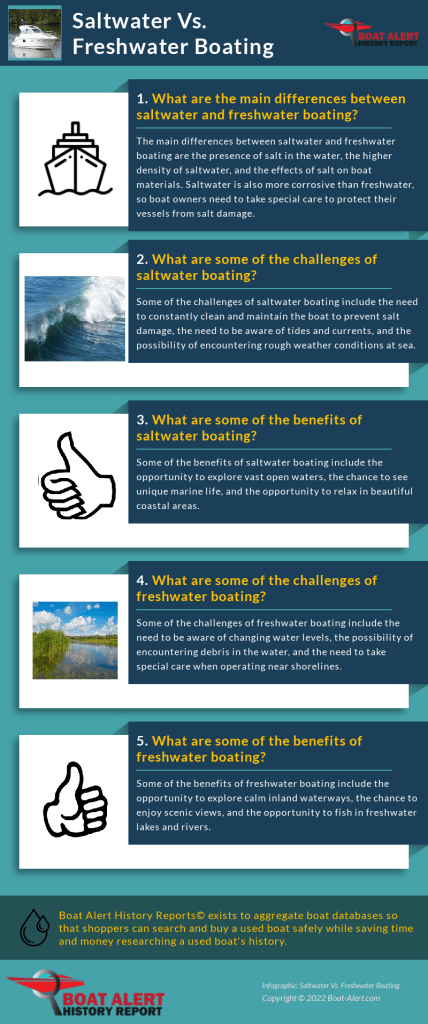 Read Related Articles:
Categories:
To learn more about Boat-Alert.com History Reports for used boats and boat hull identification number search visit: www.Boat-Alert.com
About Boat-Alert.com®
Boat Alert History Reports© exists to aggregate boat databases so that shoppers can search and buy a used boat safely while saving time and money researching a used boat's history. We began in 2015 and constantly adding more boat title search data for USA and Canada to ensure that your boat has a clean history. We are happy to offer a 60-day money back guarantee and proud to have served more than 15,000 customers with their boat HIN Search History needs. boat hull number ©. Two percent of all proceeds go to charity. We value fair treatment of employees, customer satisfaction, having the most databases possible, and fast customer service at the core of our brand. View our
LinkTree
.